Location:
Coconut Grove, FL
9:00 am–6:00 pm each day
Space is limited; register early HERE

Your pelvic floor plays an important role not only in bladder, bowel, reproduction and sexual function, but also in hip function, breathing, core strategies, standing balance and more. The pelvic floor is also known to be intimately connected to the feet and the floor of the mouth. Pelvic health issues related to these many roles are commonly poorly addressed or often left untreated in both women and men.
Join Shelly Prosko, PT, PYT, CPI, C-IAYT, physical therapist and professional yoga therapist, for this two-day yoga therapy course on pelvic floor health that offers a combination of inspiring, empowering, educational and valuable theory and practice. We will explore evidence surrounding the biopsychosocial factors that influence pelvic floor function and combine it with yoga practices and philosophy and mindfulness practices that can be safely and effectively used immediately to address and maintain optimal pelvic floor health.
Shelly is a highly respected leader and pioneer in the area of PhysioYoga Therapy, a combination of physical therapy and yoga. Her mission is to educate, inspire and empower people to create health by authentically sharing her skills, knowledge and expertise as she travels extensively offering specialty courses, presenting at international medical and yoga therapy conferences, lecturing at university programs, instructing at yoga therapy schools and yoga teacher trainings and offering individual sessions to those suffering from a variety of health conditions. Please visit physioyoga.ca for more details about Shelly and her offerings.
Objectives for this course:
Theory
Briefly overview the anatomy and biomechanics of the pelvic diaphragm
Learn the roles the pelvic diaphragm plays in overall health and wellness and why gaining skills in addressing pelvic floor health can be important and valuable for any movement practitioner working with clients
Learn the factors that can contribute to performance and function of the pelvic floor, using the pancha maya kosha model or biopsychosocial-spiritual approach
Review the first 2 chakras (using a framework based on one modern translation of chakras) and discuss the role they may play in pelvic health
Define and discuss the 4 categories of pelvic floor health dysfunctions
Outline examples of yoga practices that may help serve as an adjunct to empowering people with pelvic floor health issues to progress towards improved pelvic health and wellness, staying within a yoga therapist's scope of practice
Discuss the debate surrounding the performance of kegel exercises for pelvic floor health and rehabilitation using a best evidence approach
Discuss Mula Bandha (MB) including the potential intention of MB from a historical perspective, and explore the potential differences and similarities to pelvic floor engagement
Outline factors that may contribute to a Non-Relaxing Pelvic Floor and health issues that may arise from over-recruitment of pelvic floor musculature
Outline different paths of yoga, including the 8 limbed path of Raja yoga, and how the components of the paths can contribute to a biopsychosocial-spiritual approach to pelvic floor health and rehabilitation
Understand scope of practice as it relates to the yoga therapist when addressing pelvic floor health for those practitioners who do not perform internal pelvic floor exams or treatment and when to refer to a physical therapist who specializes in pelvic floor health
Practical Session
Learn and experience breathing methods and meditation techniques as they relate to pelvic floor health, with a focus on awareness and relaxation of pelvic floor muscles
Discover and practice awareness of pelvic diaphragmatic excursion by integrating mindfulness practices and yoga practices including breathing, visualization, meditation, postures and mindful movement
Learn and participate in activities that include components of the core strategy system that have been shown to influence pelvic floor muscle engagement and function, including hip and lumbo-pelvic strategies, through the use of a functional integrative approach which includes mindful movement, yoga postures and breathing practices
Learn and experience how the voice, respiratory and pelvic diaphragms work together through breath, movement and vocalization
Participate in activities to enhance foot awareness and potential connection to the pelvic floor
Space is limited. REGISTRATION HERE
Tuition for non-enrolled students:
$630 through March 31
$660 between April 1 and May 15
$690 after May 15
Tuition for enrolled students who have already taken Anatomy of the Pelvic Floor, or who are enrolled in AUM's Bridge Program:
$530 through March 31
$560 between April 1 and May 15
$590 after May 15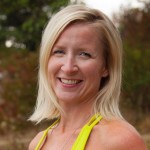 Shelly Prosko, PT, PYT, CPI, C-IAYT, is a Canadian Physical Therapist and Professional Yoga Therapist dedicated to empowering and educating individuals to create and sustain optimal health by teaching, promoting, and advocating for the integration of yoga therapy into modern healthcare. She is a respected pioneer of PhysioYoga, a combination of physical therapy and yoga therapy. Shelly guest-lectures at medical colleges; teaches in numerous yoga therapy programs; speaks internationally at yoga therapy and medical conferences; offers onsite and online continuing-education courses for healthcare professionals, yoga therapists, and yoga teachers; and offers workshops and individual sessions for those suffering from a wide variety of conditions, including pelvic floor dysfunctions and persistent pain.